~ 100% Organic & Fair Trade Blends ~
~ ARMY, AIR FORCE & NAVY~

Our Triple threat combines three distinct blends ranging from mild, medium to strong.
Our products are 100% organic and contain zero artificial preservatives.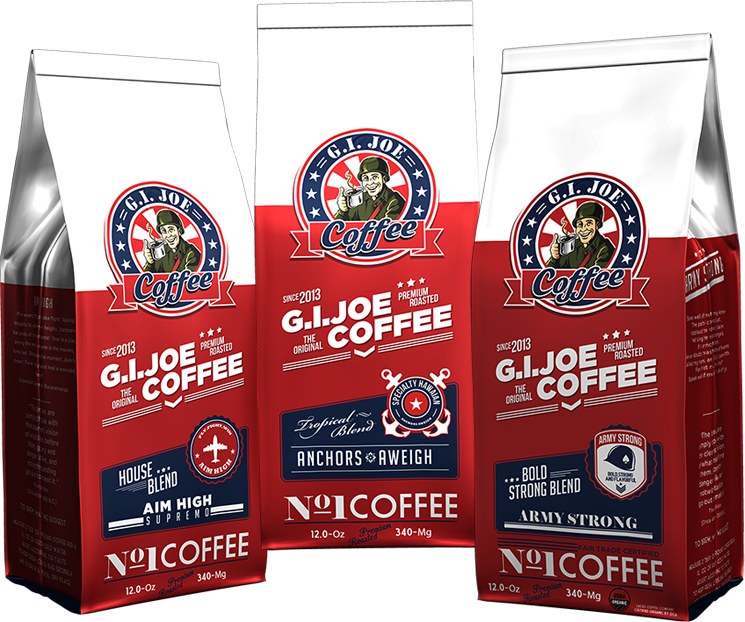 Columbian, Costa Rican, and Kona Coffee blends are just great for a wide variety of tastes.
Hand picked beans roasted to perfection, blended and packed and sealed with nitrogen gas to maintain freshness longer.